Dairy Free & Vegan, Organic Choccy Chum Surprise 10 Pack
Regular price

Sale price

£6.50
About

Ingredients

Nutrition
Children's diary free, vegan organic chocolate bars, 10 pack. Also lactose free, gluten free and soya free!
✓
 Vegan 
✓
 Vegetarian 
✓
 Dairy Free 
✓
 Lactose Free
✓
 Gluten Free 
✓
 Soya Free 
✓
 Palm Oil Free
These wonderful little organic, dairy free "milk" chocolate bars are a great treat and surprise for everyone. Inside each cute Choccy Chum packet you will find a tasty, dairy-free and vegan chocolate square in the shape of one of the Moo Free animals. But, you won't know which dairy free chocolate animal you have hiding in your Choccy Chum until you open it. How exciting is that? You may have Hammy, Mikey Bunny, Cheeky Monkey or Kitty Cakes.
These free-from bars are made from Moo Free's multi award-winning dairy free organic "milk" chocolate. Like all of our other chocolates, the Choccy Chums are also gluten free, soya free and certified vegan.
Each of these dairy-free milk chocolate bars comes wrapped in cute packaging which features two of the Moo Free characters who might be hiding inside the pack.
I bet that you can't wait to find out will be hiding inside yours?
If your little one (or you) enjoy this product, we have plenty of other children's dairy free, vegan chocolate to choose from!
HOW THE CHOCCY CHUM WAS CREATED
I bet that you didn't think that Hammy could make her dairy free and vegan chocolates any more exciting than they already are? Well, one day Cheeky Chops was up to his usual cheeky tricks...
The little monkey had found one of Hammy's buckets of dairy free chocolate. He scrambled up the tree outside the factory and hid. Then, every time that one of the other Moo Free friends passed by Cheeky Chops threw some chocolate over them. The other animals loved it and splashed around throwing chocolate at each other. This gave Hammy a wonderful idea: Why not try to make little chocolate animals squares of the Moo Free friends and call them the Choccy Chums? So, the next day she did and they looked and tasted amazing. What a clever little Hamster she is!
SIZES
Single Choccy Chums Surprises Dairy Free Chocolate Bar
57mm x 44mm x 9mm (w x h x d)
℮20g net


Case of 40 Choccy Chums Surprises Dairy Free Chocolate Bars
140mm x 92mm x 252mm (w x h x d)
℮875g gross (℮800g net)

NOTE: All sizes and weights on this site are approximate.
Dairy free, gluten free and soya free. Suitable for vegans and vegetarians. 
DAIRY FREE CHOCOLATE BAR 
Organic cocoa [45%] (organic cocoa butter, organic cocoa mass), sugar, organic rice powder (organic dried rice syrup, organic rice starch, organic rice flour), emulsifier (organic sunflower lecithin), natural flavouring.
NUTRITION INFORMATION PER 100g
Energy
2402kJ / 577 kcal
Fat
37g
 - of which saturates
23g
Carbohydrates
55g
 - of which sugars
39g
Protein
3g
Salt
0.03g
🚚 Delivery

Standard UK delivery is FREE on orders over £25.

Standard delivery (for orders under £25) in the UK is £3.50 and is sent by Royal Mail Tracked 48. The expected standard delivery time is 3 to 5 working days from your order being placed.

Sorry, we only ship to the UK.

For more information, see our delivery page.
🌍 Environment

Carbon Offsetting

You have the option to quickly and easily carbon offset each order you place on our website via our integration with our friends at Ecocart.


Recycled Packaging

All of our packaging is made from recycled plastic. It is never single-use and can be recycled alongside your other plastics.


Zero Waste

Our factories and HQ send zero waste to landfill.

Shipping

The protective packing we use to protect your order is made from corn starch and will dissolve in water.

Rainforest Alliance

We use Rainforest Alliance cocoa beans which is the world's largest scale initiative to drive more sustainable cocoa farming. Key priorities of the cocoa strategy are assurance, shared responsibility, supply chain transparency & profitability and resilience.
❔ FAQ's

Allergens

Is your chocolate dairy free?
Yes, all of our chocolates are certified dairy free.

Is your chocolate lactose free?
Yes, all of our chocolates are certified lactose free.

Is your chocolate gluten free?
Yes, all of our chocolates are certified gluten free.

Is your chocolate soya free?
Yes, all of our chocolates are certified soya free.

Is your chocolate nut free?
While we're not a certified nut free facility, we have strict allergen controls on site, we operate a dedicated 'Free From' chocolate production facility, we do not handle any allergens. All raw material suppliers are risk assessed to ensure that there are no allergen cross-contamination risks in the supply chain.

Is your chocolate vegan?
Yes, all of our chocolates are made in an ethical factory that does not use or handle any animal products.

Orders

Can I cancel my order?
Once your transaction is complete and we begin processing your order it cannot be cancelled.

Can I change my order?
Once your transaction is complete and we begin processing your order it cannot be changed.

Can I return my order?
Because our products are food, we cannot accept any returns.

Delivery

What are my shipping options?
Please see our delivery page for more information regarding your shipping options.

Do you offer international shipping?
We don't currently offer international shipping. Shipping is available to UK addresses only. 
Share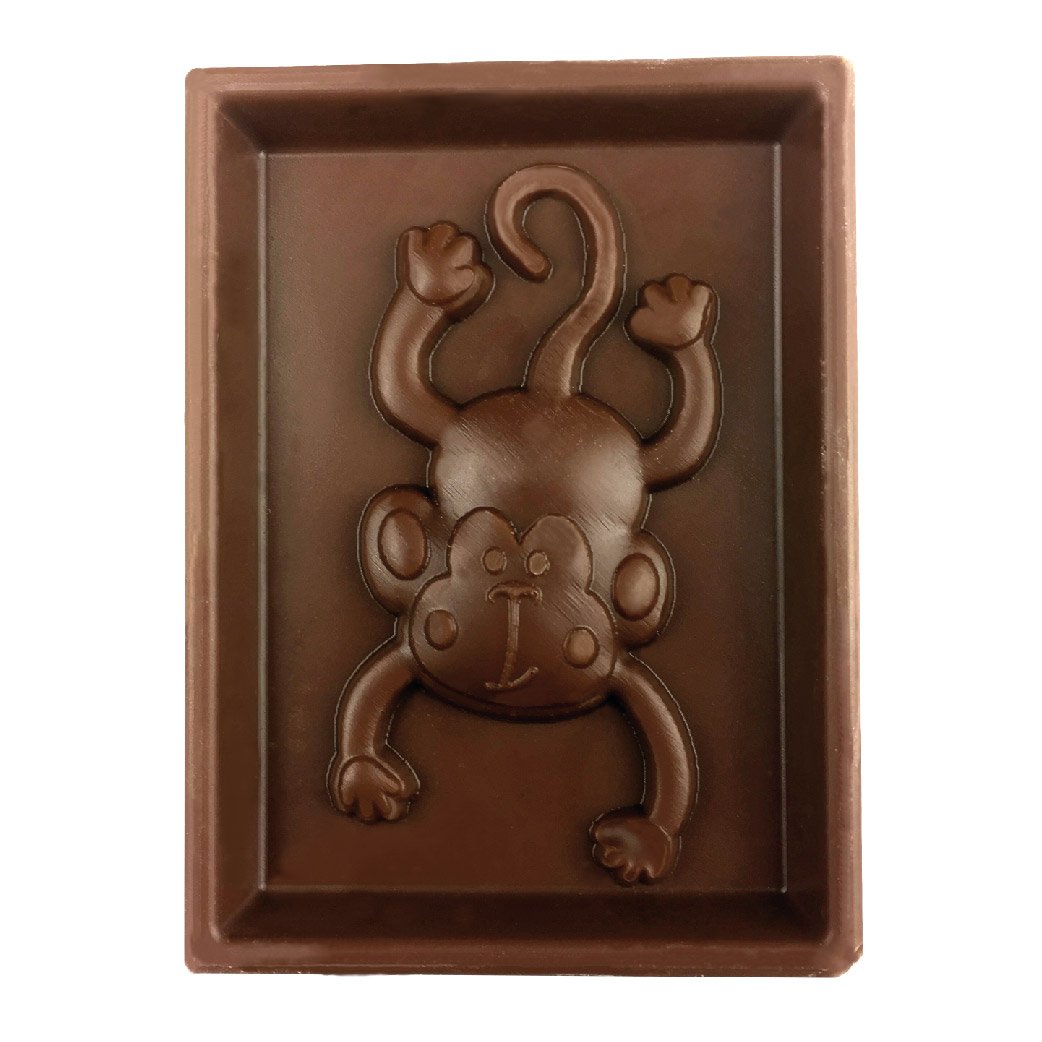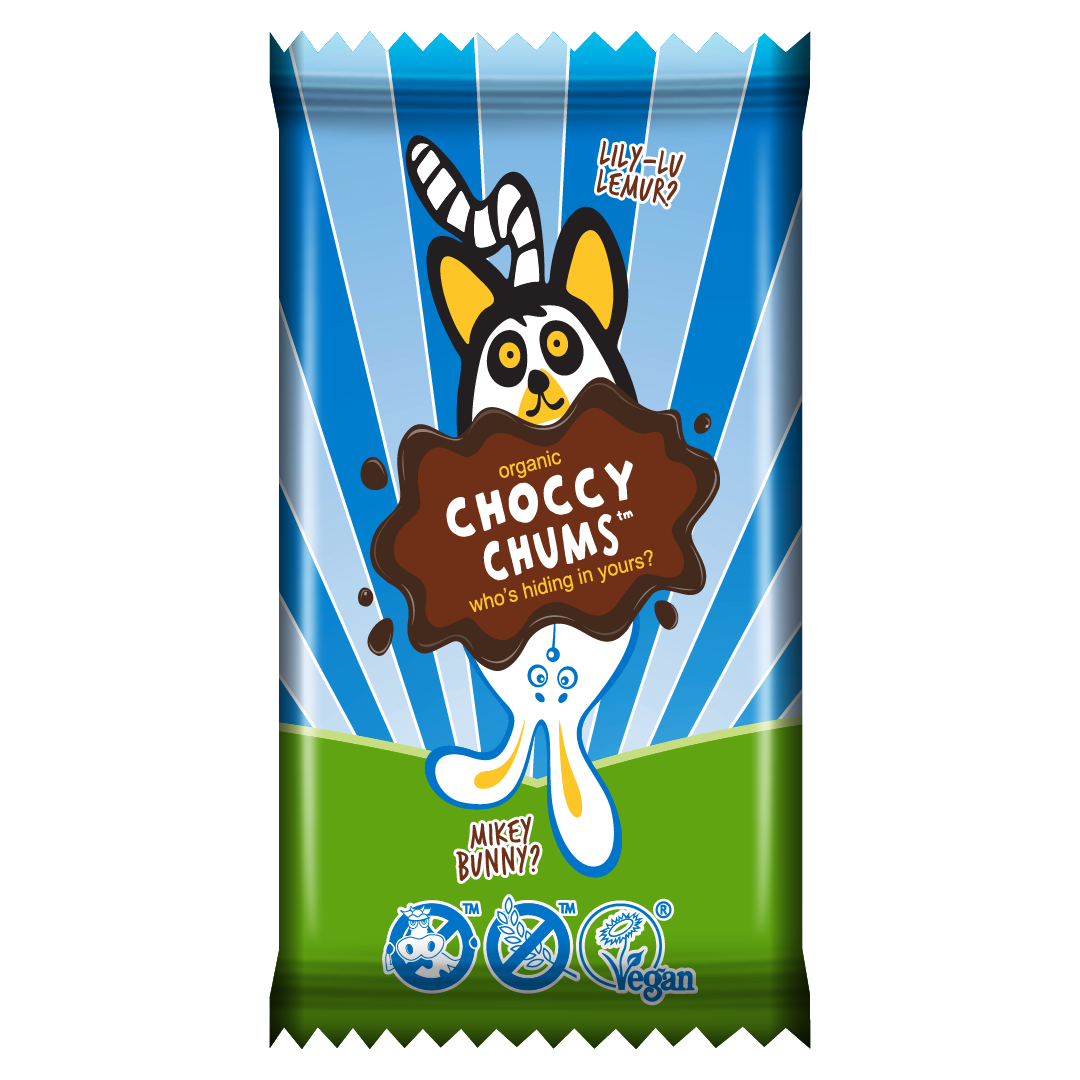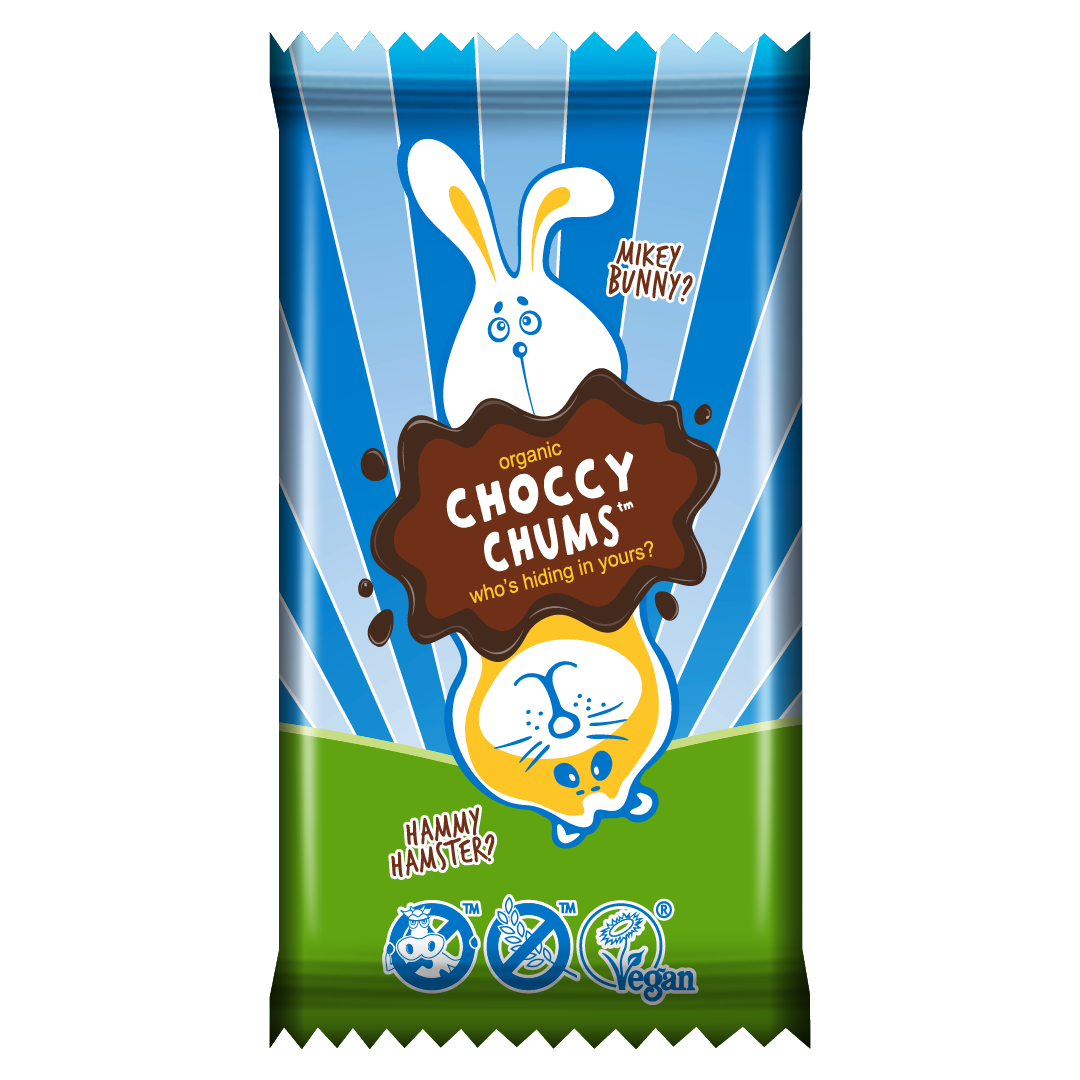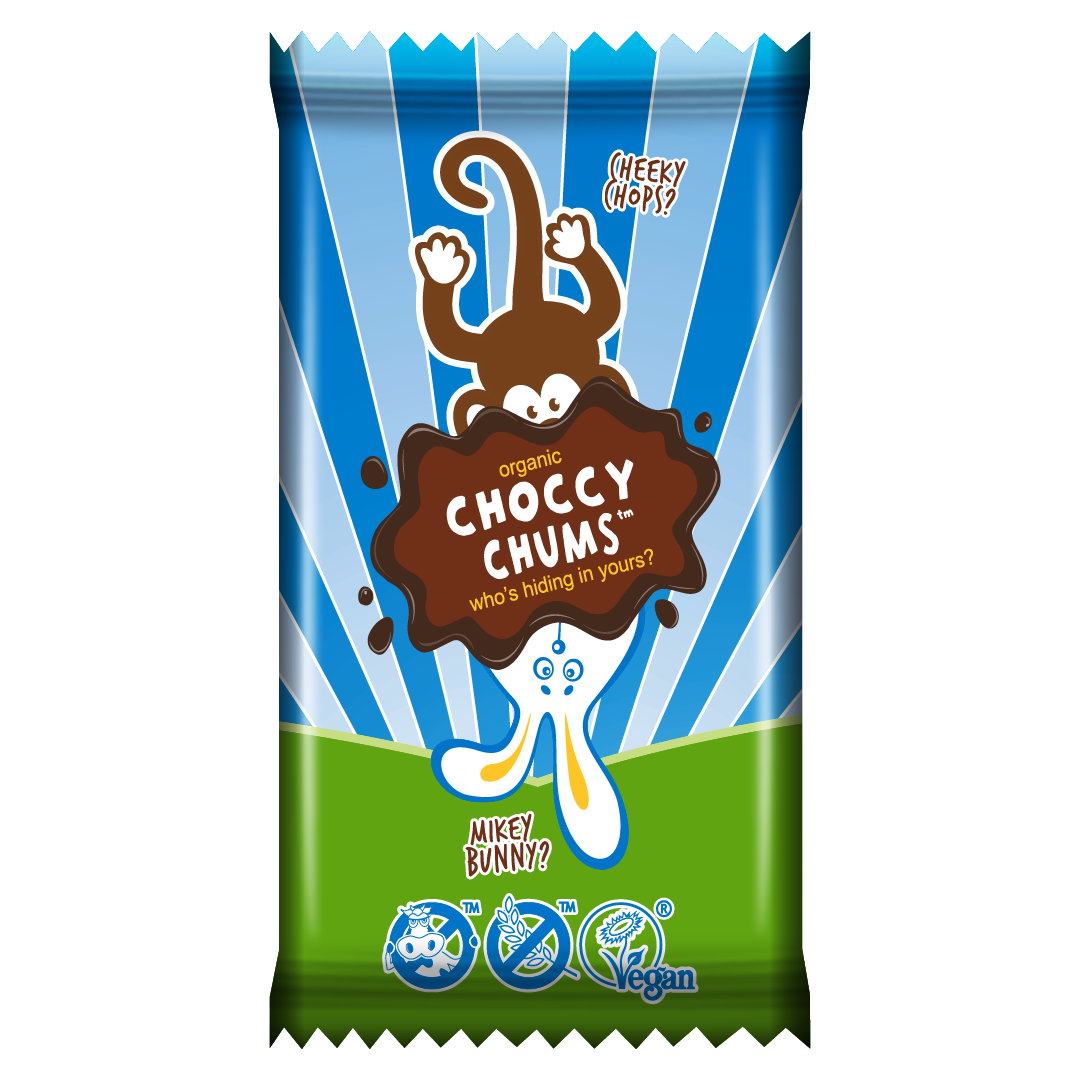 Why Buy This Product?
Dairy Free & Vegan

This chocolate product is dairy free and vegan.

Ethically Sourced

Expertly crafted with Rainforest Alliance cocoa.

Eco Packaging

Never single-use and made from recycled plastic.

Award Winning

Multi-award winning, family owned business.