Mini Bar: Dairy Free & Vegan Bunnycomb Bar
Regular price

£4.20

Sale price

£4.20
About

Story

Ingredients

Nutrition
✓ Dairy Free 
✓ Gluten Free 
✓ Soya Free  
✓ Vegan & Vegetarian
✓ Palm Oil Free
✓ Ethical
Indulge in the delightful taste of our scrummy Bunnycomb bars. Each of these snack-sized treats is crafted using our ethical Rainforest Alliance certified, dairy-free 'milk' chocolate, and filled with scrumptious, vegan-friendly honeycomb toffee (please note, there's no actual honey used in our honeycomb). Satisfy your cravings with our dairy-free and vegan chocolate bars - a guilt-free, cruelty-free pleasure for your taste buds!
Don't worry about food intolerances or allergies, because our extraordinary dairy-free Bunnycomb chocolate bars have you covered. These delectable treats are not only dairy-free but also completely gluten-free, soya-free, and vegan-friendly. So, enjoy worry-free indulgence with our Bunnycomb bars, catering to a wide range of dietary preferences and needs.
At Moo Free Choccy HQ, our commitment extends beyond crafting delightful chocolates. We prioritize sustainability by ensuring that our packaging is fully recyclable, and we proudly send 0% of our waste to landfill. Our remarkable Moo Free family includes individuals with autism, contributing to our diverse and inclusive work environment. Moreover, our dedication to quality and ethical practices has garnered us numerous prestigious awards, validating our commitment to excellence.
Enjoying this chocolate bar? Explore our enticing range of other delectable vegan and dairy-free milk chocolate bars.
One rainy Tuesday, Betty the adventuring granny decides she is bored of humbugs, and borrows a rocket to search the galaxy for a tastier treat. She discovers a strange and wonderful planet made entirely of toffee and while mining a particularly caramelly seam, she bumps into a beatboxing bunny called Cinder!
Together they load up Betty's choccy rocket with enough bubble-filled bunnycomb to feed the whole of planet Earth. When they get home they pirouette hand-in-paw through the streets, throwing bunnycomb bars to everyone they pass. It brings people from all countries together in a worldwide street party, with Cinder and Betty as the guests of honour, sharing a bunnycomb-shaped chocolatey throne! You too can now join the party and get your little paws on these bars.
DAIRY FREE MILK CHOCOLATE BAR WITH VEGAN FRIENDLY HONEYCOMB TOFFEE (20g)

Sugar, Cocoa [34%] (cocoa butter, cocoa mass), Rice flour, Honeycomb [7%] (sugar, glucose syrup, sodium bicarbonate) Inulin, Emulsifier (sunflower lecithin).
Dairy free, gluten free and soya free. Suitable for vegans and vegetarians. 
VEGAN DAIRY FREE HONEYCOMB CHOCOLATE BAR (20g)
NUTRITION INFORMATION PER 100g
Energy
2206kJ / 528kcal
Fat
29g
 - of which saturates
18g
Carbohydrates
62g
 - of which sugars
45g
Protein
1.8g
Salt
0.12g
🚚 Delivery

Standard UK delivery is FREE on orders over £25.

Standard delivery (for orders under £25) in the UK is £3.50 and is sent by Royal Mail Tracked 48. The expected standard delivery time is 3 to 5 working days from your order being placed.

Sorry, we only ship to the UK.

For more information, see our delivery page.
🌍 Environment

Carbon Offsetting

You have the option to quickly and easily carbon offset each order you place on our website via our integration with our friends at Ecocart.


Recycled Packaging

All of our packaging is made from recycled plastic. It is never single-use and can be recycled alongside your other plastics.


Zero Waste

Our factories and HQ send zero waste to landfill.

Shipping

The protective packing we use to protect your order is made from corn starch and will dissolve in water.

Rainforest Alliance

We use Rainforest Alliance cocoa beans which is the world's largest scale initiative to drive more sustainable cocoa farming. Key priorities of the cocoa strategy are assurance, shared responsibility, supply chain transparency & profitability and resilience.
❔ FAQ's

Allergens

Is your chocolate dairy free?
Yes, all of our chocolates are certified dairy free.

Is your chocolate lactose free?
Yes, all of our chocolates are certified lactose free.

Is your chocolate gluten free?
Yes, all of our chocolates are certified gluten free.

Is your chocolate soya free?
Yes, all of our chocolates are certified soya free.

Is your chocolate nut free?
While we're not a certified nut free facility, we have strict allergen controls on site, we operate a dedicated 'Free From' chocolate production facility, we do not handle any allergens. All raw material suppliers are risk assessed to ensure that there are no allergen cross-contamination risks in the supply chain.

Is your chocolate vegan?
Yes, all of our chocolates are made in an ethical factory that does not use or handle any animal products.

Orders

Can I cancel my order?
Once your transaction is complete and we begin processing your order it cannot be cancelled.

Can I change my order?
Once your transaction is complete and we begin processing your order it cannot be changed.

Can I return my order?
Because our products are food, we cannot accept any returns.

Delivery

What are my shipping options?
Please see our delivery page for more information regarding your shipping options.

Do you offer international shipping?
We don't currently offer international shipping. Shipping is available to UK addresses only. 
Share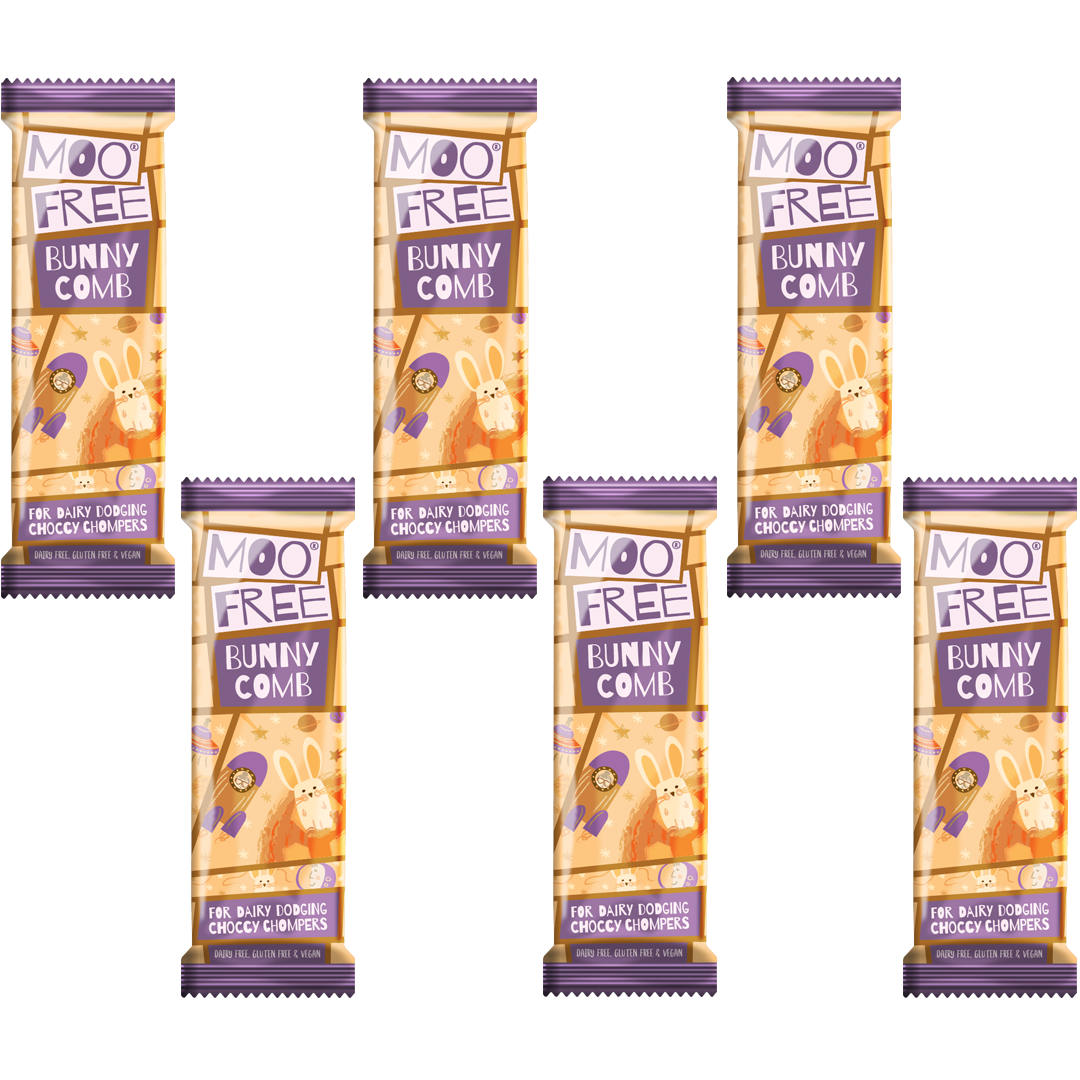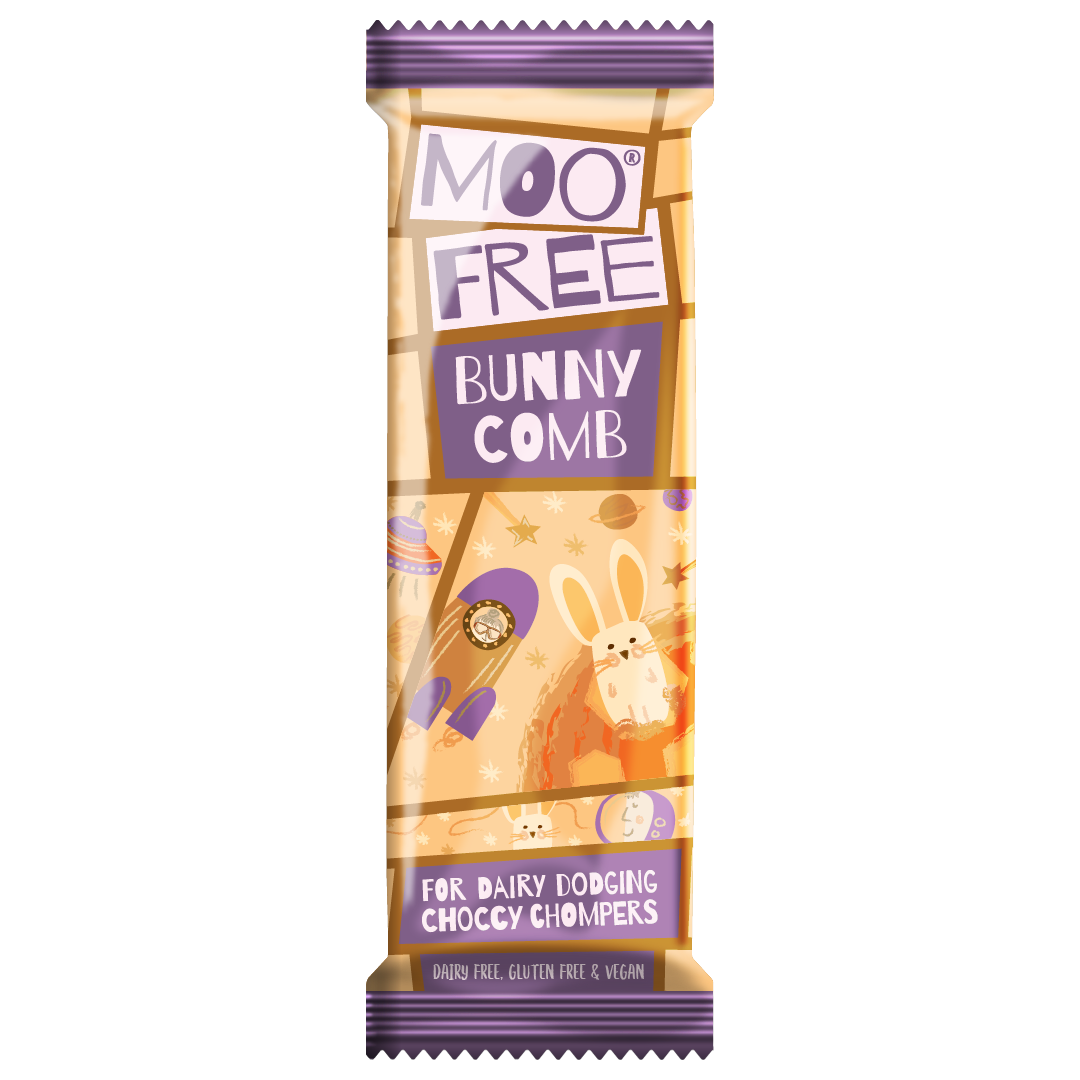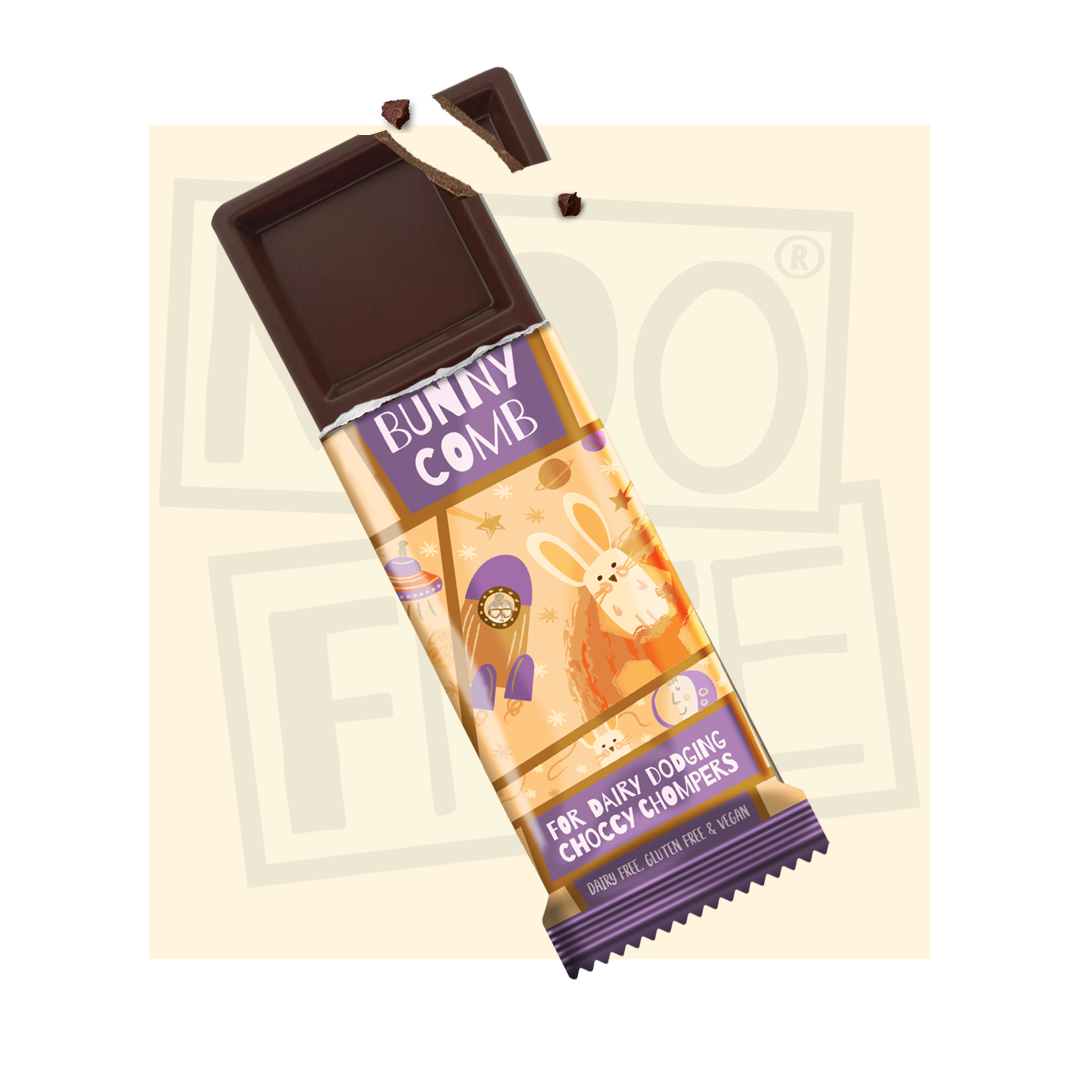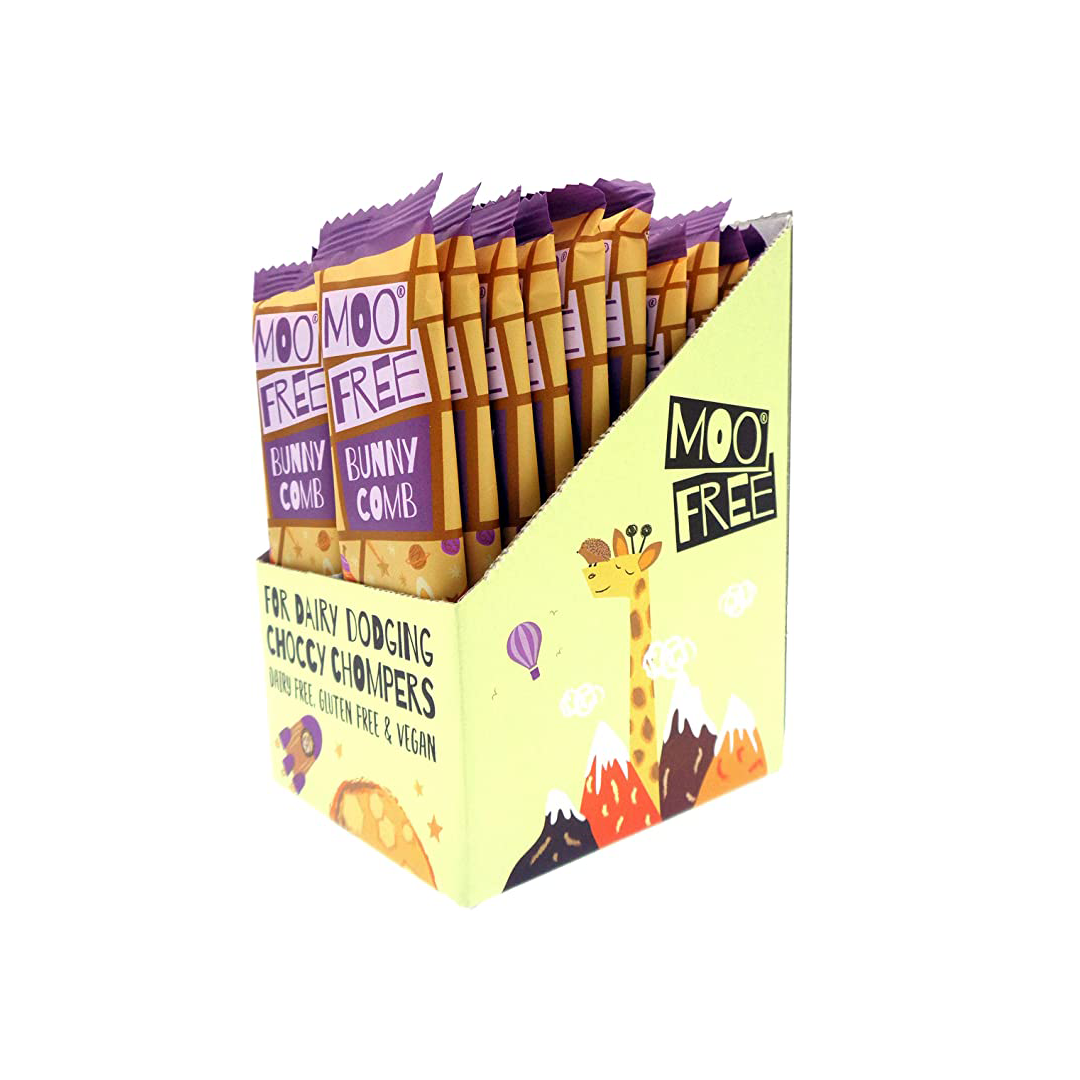 Why Buy This Product?
Dairy Free & Vegan

This chocolate product is dairy free and vegan.

Ethically Sourced

Expertly crafted with Rainforest Alliance cocoa.

Eco Packaging

Never single-use and made from recycled plastic.

Award Winning

Multi-award winning, family owned business.